Football in the 1920s
After the great war:

The First World War changed everything, forever, there is no one in Britain, or indeed Europe that wasn't affected by it, and football was not immune to its impact.
---
During the war year's football as we knew it, had ceased with the league in 1912-13, Irvinestown Wanderers being the champions, the last before the war ended.
The young men fighting on the front lines still organised and played football whenever they got the opportunity to do so, it was a great way of releasing the strain of war, even if it was for only ninety minutes.
---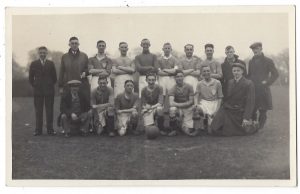 When the war finally came to a halt, they came home and tried to pick things up where they had left off, which wasn't easy, but within 12 months of the end of the war the league was up and running again with Fivemiletown entering a team under the name 'Fivemiletown Comrades',
I would assume that most, if not all, had seen their fair share of battle.
---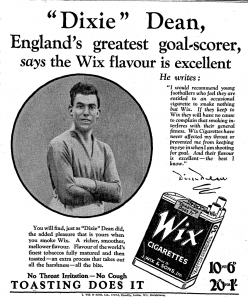 Fame
Football across the water in England became more and more popular in the 20s with this new invention called the radio, broadcasting live matches and scores, with some players becoming stars in their own right, advertising everything from soap powder to cigarettes.
---
F
ivemiletown
The decade........... to be edited as information becomes available. 
How did Fivemiletown fair?
Check out 1920/21